Development Insitution. Effort Brings Results!
Since over two decades, Polish Information and Investment Agency (PAIIIZ) assists investors – both Polish and foreign ones – in the process of investment implementation and benefiting the most from doing business in Poland. The Agency also supports Polish companies to debut as exporters and investors overseas. The long term effort brings impressive results: Poland has attracted major giants as Volkswagen, Mercedes, Samsung or Amazon, while Polish companies have already started to play in the export global league.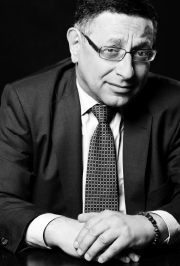 Attract and keep the investor in Poland
Providing support for investors on every level of decision making: from informing regarding legal and economic environment and available investment incentives, then facilitating central and local authorities, grant acquisition up to investment site selection and assisting company in launching a business. PAIiIZ also pays much attention to provide the aftercare service for investors that have been already doing well in Poland. The Agency knows that not only satisfaction from earning money in Poland matters. Also offering safety and friendly environment as well as giving special attention for those that once chose Poland, encourages them to bring more capital to the country and reinvest. According to PAIiIZ data 2/3 of capital earned by foreign companies in Poland comes back to the country as reinvestments. What is more, over 90% of foreign companies doing business on Polish market would recommend Poland as investment safe haven for investors from their countries. Such declaration are reported among investors from the Western Europe but also from other parts of the world.
During the last 25 years, Foreign Direct Investments (FDI) have been a power engine of Polish economy, leading to new jobs creation and bringing capital and new technologies to Poland as well as strengthening the country's international trade. Therefore, acquiring new foreign investment projects and supporting implementation of them have been the key important issues of Polish public administration institutions as PAIiIZ. That is also why the Agency has been mostly focused on servicing projects provided by foreign companies. Among them there were the most impressive, high-value investments implemented by such giants as Volkswagen. This German automotive company built a Crafter factory near Poznań (Wielkopolska province), spending €800 million for that purpose. It was the biggest – in terms of the value – FDI project that entered Poland in 2014 and one of the biggest PAIiIZ has ever worked on. This year, PAIiIZ is supervising the inflow of the next automotive first league players – Daimler – that is to build a factory of Mercedes engines in Jawor (Dolny Śląsk province).
Among recent and most impressive projects there was an investment made by Samsung that decided to spend €92 million in home appliance sector in Poland. PAIiIZ has been also helping aviation companies to establish production and research centres in Poland. It is worth noting that aviation hubs are growing fast here and the fame from their high quality is spreading all over the globe.
The school of foreign investments
Not only do the biggest production companies looking for top quality engineers, designs and technicians come to Poland. PAIiIZ reports a growing interest in Poland of those who search for highly sophisticated business services. ICT, share service, accounting or research and development (R&D) centres are being established one after another in the very fast rate. Poland is now becoming a European leader in Business Service Sector (BSS) and and the number of people working in the sector has jumped to over 160,000. The sector has already attracted such international players as Amazon, Ryanair, RBS, Rolls Royce or MoneyGram. All of them decided to outsource their most advanced operations to Poland. PAIiIZ have a pleasure to assist them in establishing business service centres in 2015. The list of such companies is constantly growing. Only in previous year, the Agency supported 50 FDI projects worth in €720 million. Half of them represented advanced service sector, including 14 investments from R&D area and 10 from BSS.
As PAIiIZ expert use to argue, Poland is the perfect place to do business for companies that have modern and advanced approach towards business management. Among PAIiIZ most frequent clients there are companies from America (the undisputed leader in terms of the number of provided projects), Germany, France, Italy, as well as from Asia: South Korea, Japan and China.
The growing maturity of Polish economy, pushes also Polish companies to join the group of investors. Last year, the Agency has supported the implementation of 9 investment projects in the country made by companies with 100% of Polish capital. In total, they all invested over €400 million. The majority of them represent the agri-food sector. Among them there is Mlekovita that spent about €90 million for its new factory. It was the biggest Polish investment of 2015 supported by PAIiIZ and the second biggest in the Agency's portfolio of all FDI project completed last year. It is worth adding that the majority of Polish companies that invest with PAIiIZ represent Small and Medium-sized Enterprises (SMEs) sector.
Investors originated in Poland are active not only in Poland but there also invest money abroad, even on very distant locations. PAIiIZ was one of the of the first public institutions that noticed this trend of global expansion of Polish companies. Few year ago, the Agency invited them to "the school of Polish foreign investors", offering them the full service consultancy as it previously did to foreign companies investing in Poland. PAIiIZ also equipped Polish companies with tools and have trained them how to conquered the new markets.
Go… towards the foreign expansion
The growing Polish economy needs a high octane fuel for even faster progress. This fuel, on one hand, are foreign investments, but on the other, is an export, that now is highly promoted by the Polish government. The Agency has created a system of "fishing rods", that is well fitted support tools, designed to fish foreign business partners. To please the Polish businessman "get deeper" into exotic areas appetite, these tools are essential.
The need for conquering the world has clearly come into play in Poland several years ago. In response, the pioneer programs have been started: Go Africa and Go China. They are dedicated to regions, which are going through a big metamorphosis these days. Both projects were made to, on the one hand, open the necessary door, and on the other, embrace Polish entrepreneurs with a "safety bubble". Programs aim to simplified contacts with new markets and with its distinctive business culture. It was also about the proper first impression. An impression containing not only good prices and quality of products "Made in Polska", but also showing the most important Polish institutions standing behind the companies. Both projects have become multi-element support tool, and they were very appreciated by Polish business sphere. So far, as part of Go China programme, PAIiIZ has arranged more than 30 workshops or Polish-Chinese seminaries in both countries. They have gathered a huge interest of more than 4,500 participants. Apart from that, PAIiIZ organized 9 economic missions to China, taking place at the same time as fair trades and economic forums, attended by more than 250 entrepreneurs and the main government representatives. The popularity of eco food products or machines form Poland is so big, that Polish business people were coming back from China with signed contracts. It happened during the December mission featuring Polish President Andrzej Duda to China. The scenario has a chance to be repeated during the Yiwu Imported Commodities Fair trade, which has started on the 13th May in China. PAIiIZ took over 20 companies there to show their assets on national stand.
Go Africa programme has been equally popular for the last three years and now it is spread all over this extraordinarily fast developing continent. Long-term consulting activities, led by PAIiIZ, as well as organizing 10 market research missions and over 50 trade events, soon delivered effects. One of the biggest success is supporting the Polish tractor producer, the Ursus company as an investor in Ethiopia and Tanzania. Participating in Go Africa programme has made an African door wide open also to the Polish innovator, Izodom, which builds eco houses. The company is also interested by another government programmes, supporting business on the new markets.
India, Iran, ASEAN
Due to the great interest of Polish companies in promotional programmes dedicated to exact foreign markets, both Ministry of Development and Polish Information and Foreign Investment Agency decided to expand the project and introduce three next "Go" programms. Those are: "Go India", "Go ASEAN" and "Go Iran". Especially the last one towards Iran has been welcomed by Polish companies with great expectations. Now Iran, as it previously did Africa, is opening for business and is encouraging companies from all over the world to compete for new contract and tenders. Polish business can benefit there by cooperating with Iranian counterparts in such areas as infrastructure, retail, agriculture or pharmacy.
But this is not all that PAIiIZ has to offer. Currently, the Agency is focusing also on Polish start-ups and helping them in global expansion. The number of young, high-tech companies is constantly growing in PAIiIZ portfolio. One of them is Saule Technologies. This start-up was created by young Polish scientist and inventor Olga Malinkiewicz, who has contributed to the development of low-temperature technology of flexible perovskite-based photovoltaic cells. For her discovery Malinkiewicz was granted the Photonics21 award by the European Commission. Her company made the prototype of the perovskite 1mm-thick charger cell which sticked to the smartphone can easily charge it without plunging in to electric socket.
According to PAIiIZ, the most innovative and brave start-ups as Saule Tech. have the biggest chance to become national champions and international ambassadors of "Made in Polska" brand. Also this is them that can be a real magnet attracting new, very sophisticated foreign investments that will bring new jobs to Poland. Beside all, creating new careers and business opportunities for talented, laborious and well educated Poles this is what matters the most for Polish Information and Foreign Investment Agency.