Government & Business. Second Run for Championship
In 2015, 28 companies of food industry, machine manufacturing and construction materials production started competing for a title of the best in the non-primary sector. This year operators of the Competitiveness Leaders – National Champions program decided not to limit to these three industries and to give more opportunities for large companies.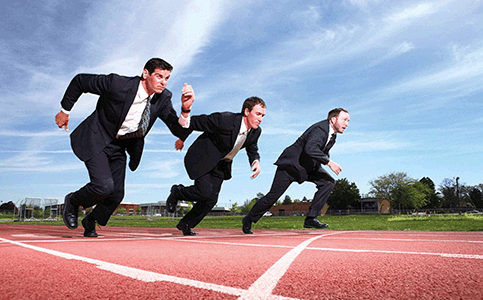 We recall that the Competitiveness Leaders – National Champions program has been developed as a part of the initiative of the President of the Republic of Kazakhstan Nursultan Nazarbayev and became the 62nd step in the Plan of the Nation to make Kazakhstan one of the top thirty most-developed countries of the world. Main objective of the program is to create in our country a pool of export-oriented companies of non-primary sector – leaders in their industries, national champions – competitive, highly productive and creating new jobs.



Malaysia model
We shall note that the idea itself is not new – other counties already have successful examples of raising "national champions". Thus, in 2003 New Zealand started the Beachhead program, aimed at consulting and analytical support of domestic companies. Within the framework of this project business representatives obtained a possibility to get consultations regarding their development at external markets. As a result, during five years every second participant of the program increase export of its products by 25%.
In 2013 the national bank of Germany Kreditanstalt für Wiederaufbau credited 100 thousand companies through the Mittelstandsbank support program. Total amount of investments was 23 billion euro. Using these funds German companies create 100 thousand new jobs.
Malaysia representatives in their turn think that the MTCDP program launched in 2014 and aimed at development of medium segment companies will ensure economy growth up to $1.7 billion by 2020 and allow to create 21 thousand high-paying jobs. In total during two years already 20 thousand representatives of small and medium enterprise have participated in the MTCDP project having increased total amount of export up to $7 billion. It was the Malaysia business support model that formed the basis of the Competitiveness Leaders – National Champions program.
The project implementation has 3 stages: the first stage is selection of participants, the second stage is diagnostics of the companies and the third one is providing them with institutional and financial support from the government. Operator of the program is the Baiterek national management holding. Currently its structure include 5 development institutes activity of which is aimed at supporting small and medium business. They include Kazakhstan Development Bank, Damu Entrepreneurship Development Fund, Kazyna Capital Management, National Agency for Technological Development and KazExportGarant. These companies help to project's participants by providing their support tools. They include direct lending, lease transactions financing, interest rate subsidies and export insurance. All this is available for the contenders to the title of the national champions. For implementation of the program an international consultant – McKinsey & Company – was engaged. Its specialists diagnose business processes of participants, analyse their issues and give practical recommendations to their management regarding business development prospective.
Results of the First Cycle
Based on the results of 2015 Baiterek has already supported project participant companies for the amount of 19.5 billion tenge. During the first cycle of the project the operator staked on companies from priority sectors of economy: food industry, machine manufacturing and construction material production. According to representatives of the holding it is these industries that have high export and import-substituting potential.
As for financial criteria, preference was given to the companies having revenue above 2 billion tenge and positive growth dynamics at the level of 10% during last 3–4 years. Furthermore, McKinsey & Company specialists analysed business model of the companies, commitment of their management to implementation of new initiatives.
According to the Baiterek holding in total last year 300 applications for participation in the program were registered. Out of them 32 companies were selected: 27 – from agro-industrial sector, 7 – from machine manufacturing, 5 from construction materials production. However since preferences in the first place were given to medium enterprises, 4 companies did not pass further selection. Eventually 28 companied obtained state support.
According to Kuandyk Bishimbayev, chairman of the board of the National Management Holding Baiterek JSC, for participant of the first stage of the program 105 so-called "growth initiatives" were developed, out of them 70% are already implemented. Business priorities included: entrance to the market of Russia and China, import substitution at Kazakhstan's market, implementation of "lean production" principles, investment in new production facilities, improvement in price-formation approaches as well as development of sales management skills.
Efficiency of the Initiatives
During regular meeting of the management board while discussing the program Mr. Bishimbayev briefed about efficiency of the initiatives being implemented and mentioned some particular companies. For example, the Bayan Sulu company was historically oriented to sell its confectionery products through wholesalers. At the stage of diagnostics of the company it was suggested to stake on development of direct sales. As a result of the implementation of the pilot project the sales of the Bayan Sulu branch in the South Kazakhstan oblast increased by 2.6 times up to 40 million tenge.
The implemented initiatives lead not only to import substitution effect at internal market but also increase export potential of the national champions. Thus, RG Brands company, another participant of the program, export revenues share increased up to 40%.
In regards of financial support, currently more than 40 billion tenge were approved, out of which more than 33 billion tenge was already issued. As it was noted by the head of the holding such projects as construction of sponge-cake shop of Bayan Sulu, construction of gypsum production plant of Zhambylgips JSC, procurement and installation of new bottling line of Yuniks LLP have already been financed. Funds were also allocated for pre-export financing in order to support export to China and Russia.
New Criteria for Champions
Meanwhile already this year in the second cycle of the program some of its terms are planned to be adjusted. Now priority is given to processing industry, agriculture and service companies. It is also planned that large companies will participate in the program.
"If earlier sales volume was limited to 30 billion tenge, now we suggest to remove this threshold and include all large enterprises. Since they have the largest potential, tomorrow they can become exporters and real national champions. Now we shall study all these suggestions," Mr. Bishimbayev explained the position of the operator.
Judging by the new selection criteria annual turnover of the companies – future national champions – shall be within the range from 5 to 70 billion tenge. Taking into consideration the experience acquired during implementation of the previous cycle it was also decided to strengthen consulting part of the support. In this cycle international experts will be invited directly to each company for providing consultations.
Forecasted benefit of the first wave of implementation of the program are already communicated by the initiators of the program. For example, it is expected that tax revenues from business will grow significantly. Only this year through value-added taх and corporate income tax the treasury shall additionally receive 10 billion tenge and during next two years the index will grow by 2.5 times. According to the Baiterek holding, production of "national champions" already amounts to 336.4 billion tenge per year now, they export 14% of their line and employ 23 thousand persons. Real income and labour productivity growth as per forecasts of the holding will be observed in one – two years. Best international practice provided by consultants of McKinsey & Company and implemented in companies will contribute to that. It is expected that by 2018 total revenue of selected companies will increase by 170 billion tenge, export of products by 38 billion tenge and labour productivity by 60%. Along with productivity growth employment will also grow – almost 2 thousand persons will be employed thanks to implementation of the program, and in two years this figure can grow up to 5 thousand persons.
Rimma Ivakhnikova